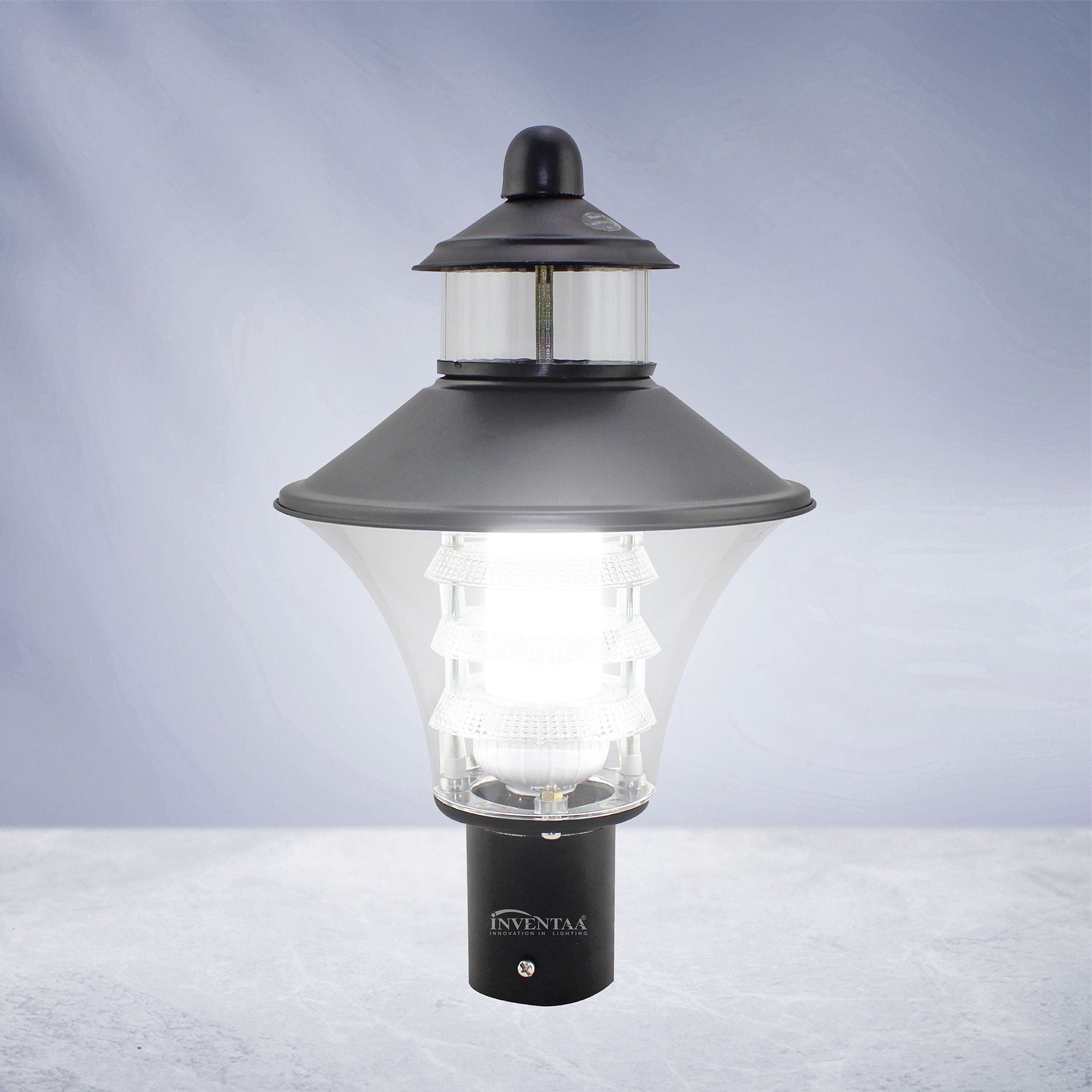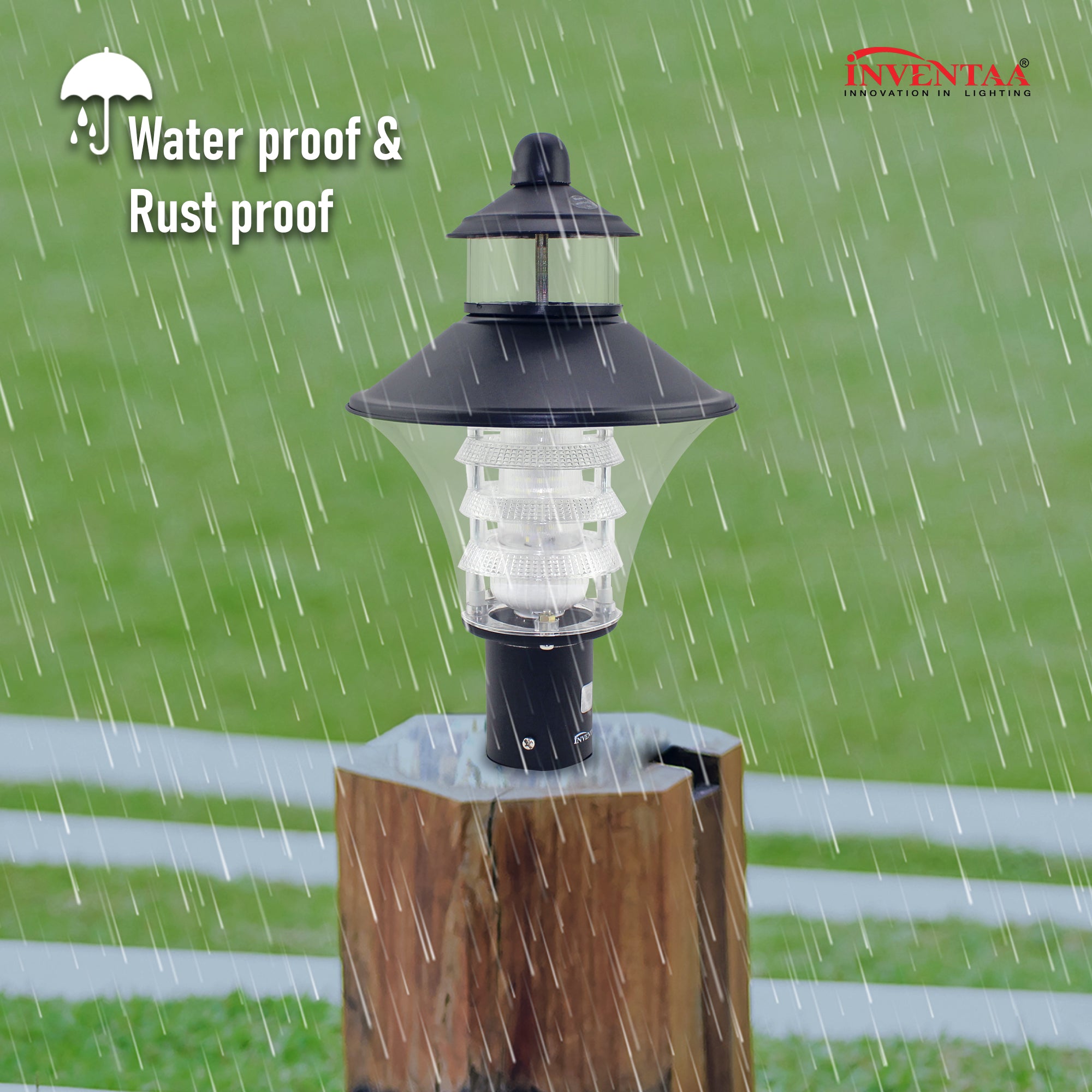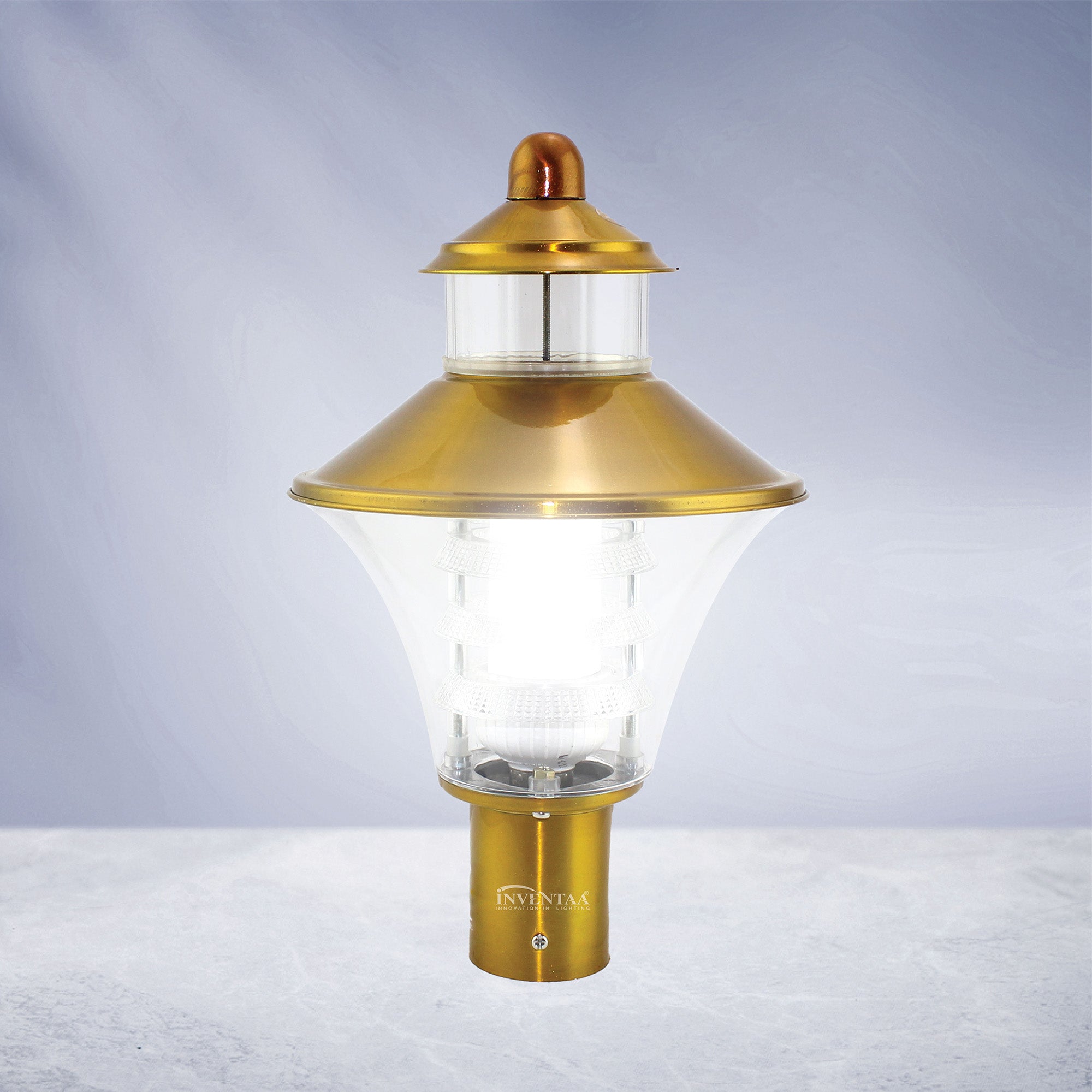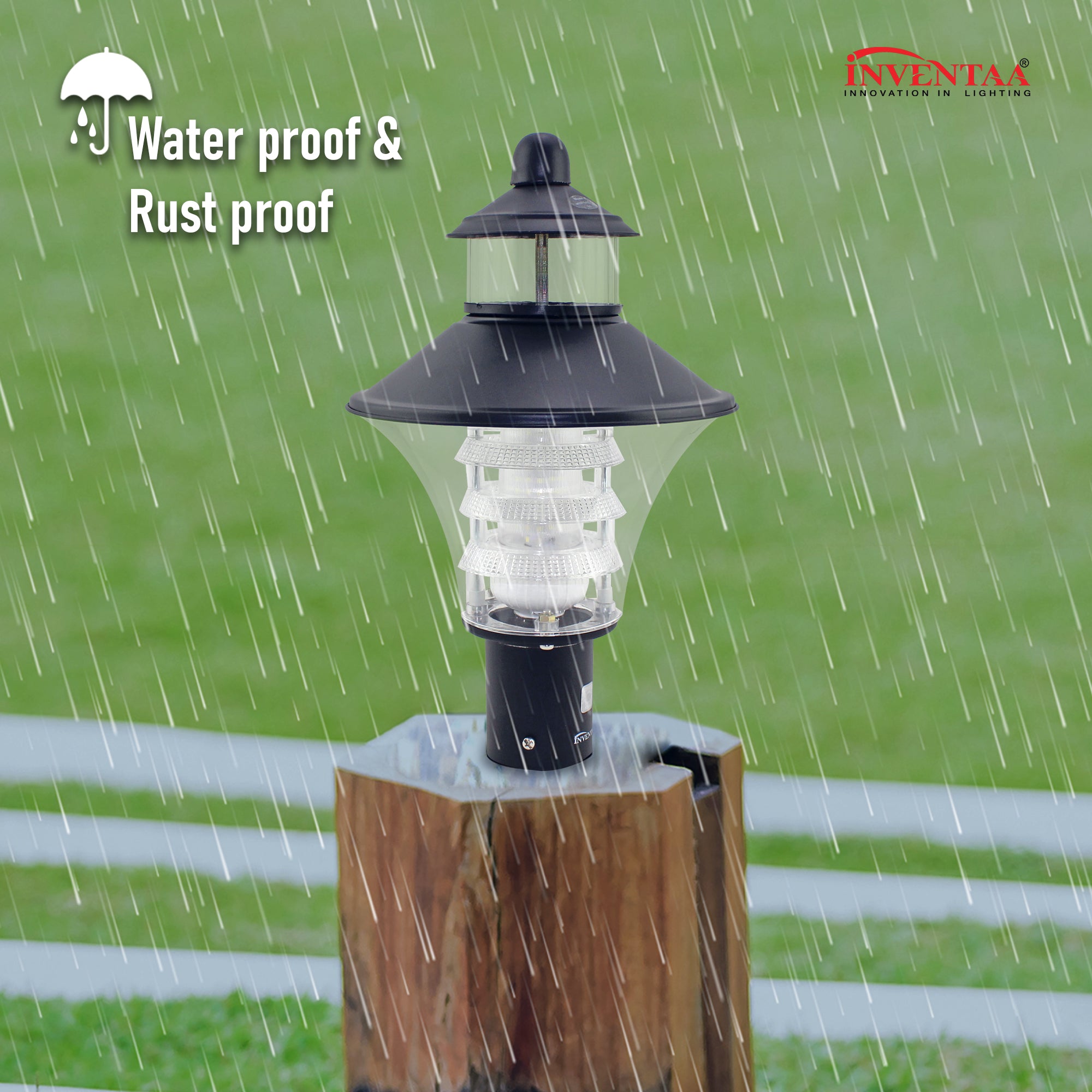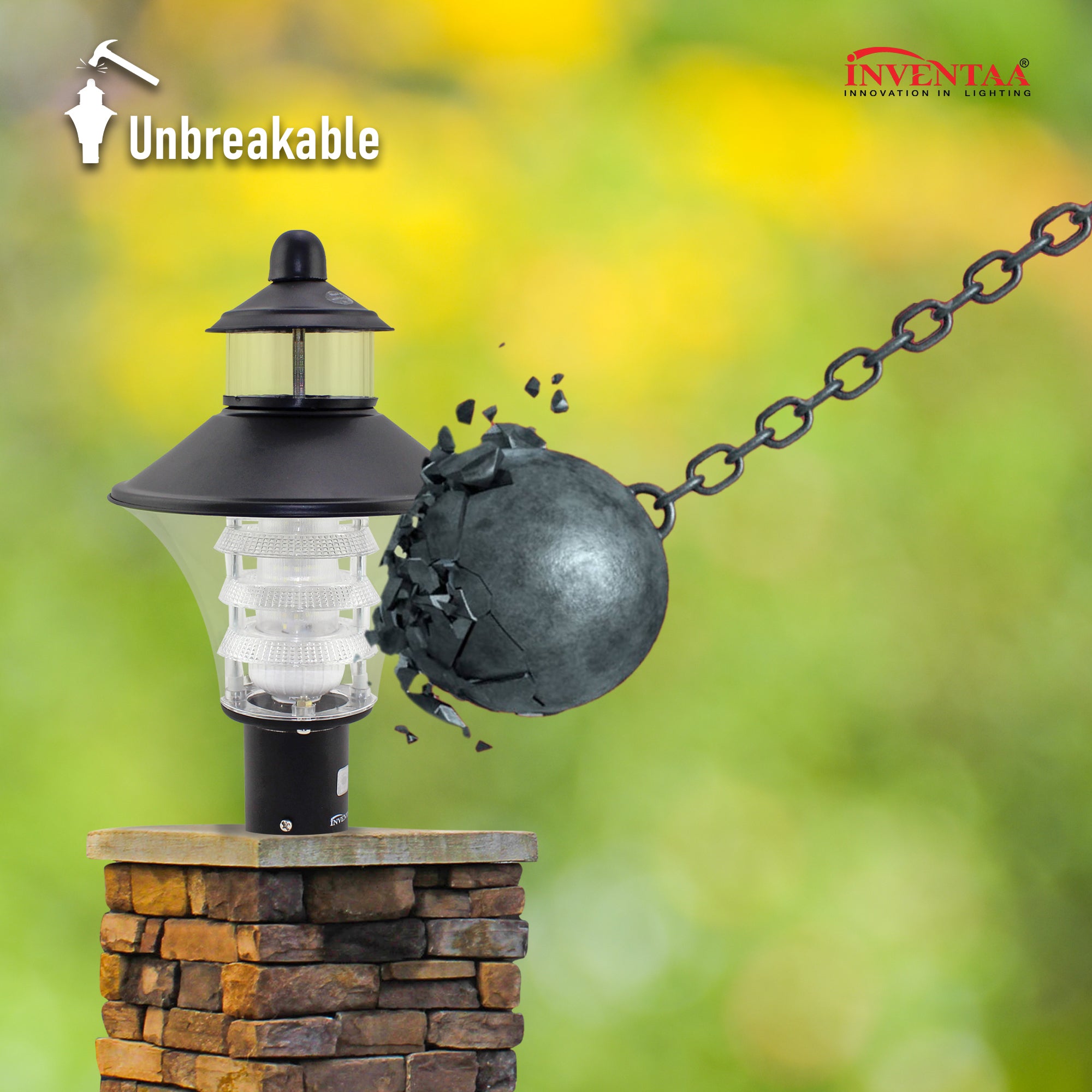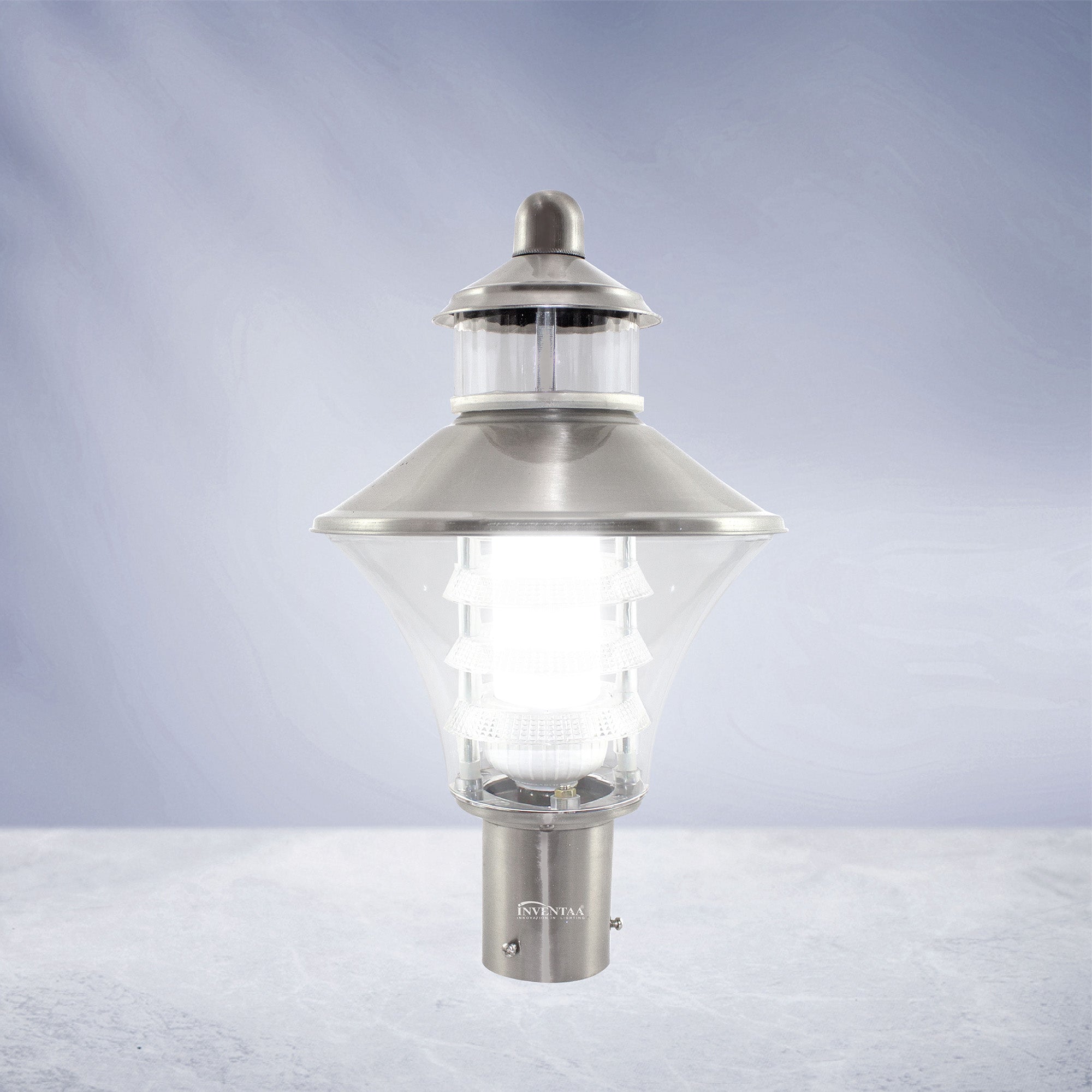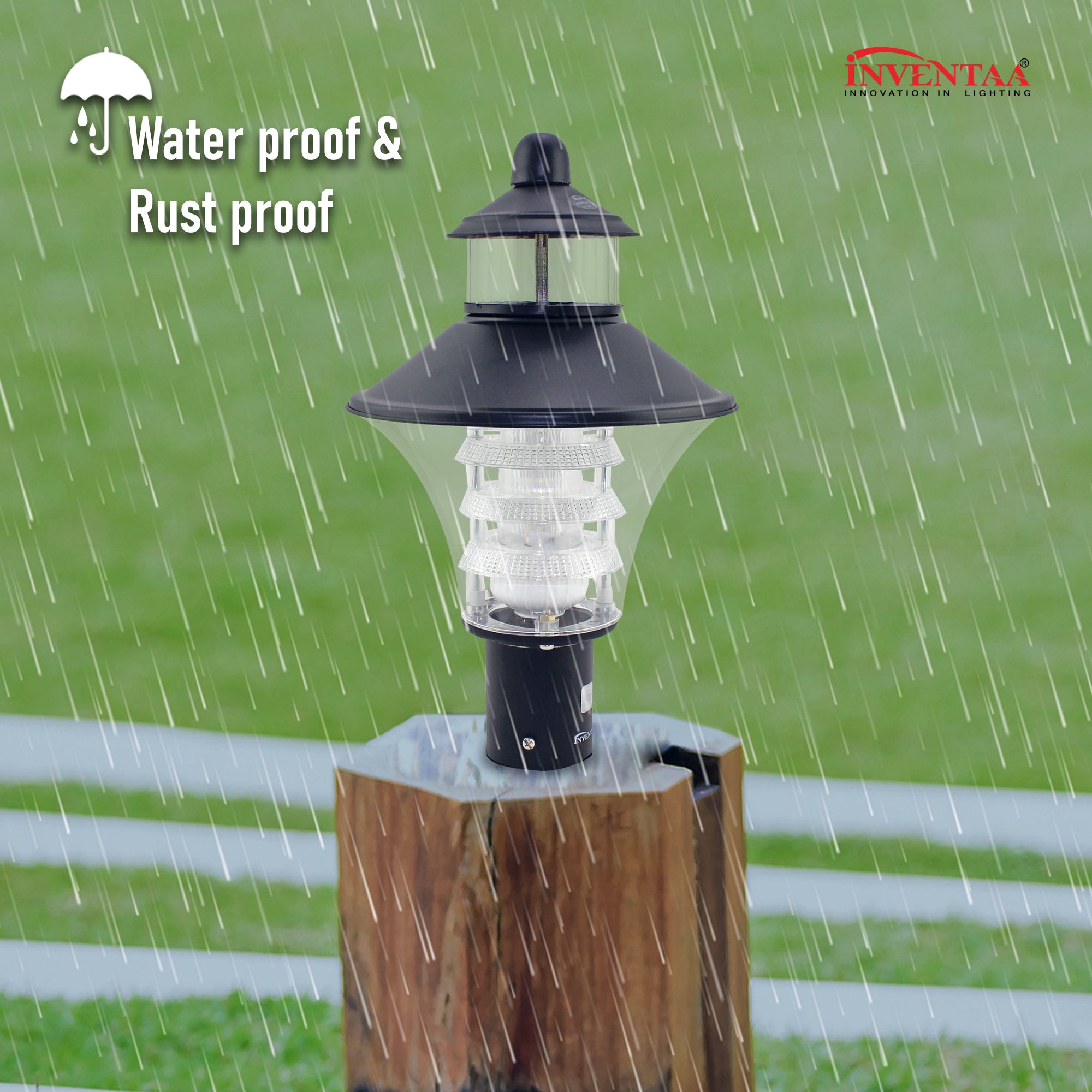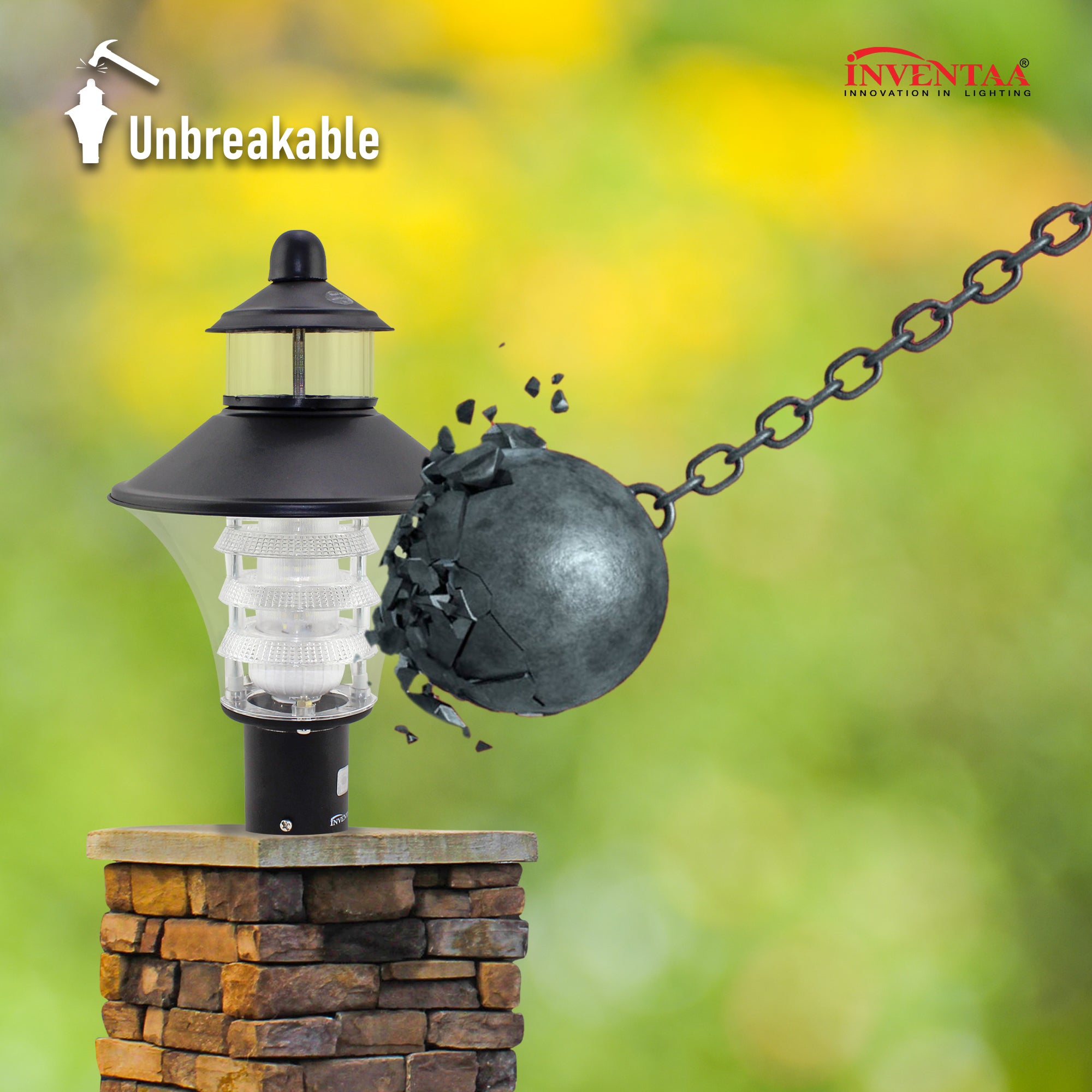 Optic Fabula LH LED Gate Light With 1 Year Free Replacement Warranty
SKU: 12C-400B
Save 25%
Sale price

₹1,061
Regular price

₹1,414
(/)
(Inclusive of all taxes)
Modern Optic LED Gate Lamp uplifts your exterior lighting with contemporary aura. Beyond its design, this lamp offers not only visual appeal but also the practical advantage of efficient lighting. Explore an array of outdoor LED gate pillar light designs, each meticulously designed to resonate with modern aesthetics while seamlessly enhancing the appeal of houses. This LED gate light not only elevates the visual charm of your outdoor space but also ensures functional brilliance. By selecting the Modern Optic LED Gate Lamp, you're making a choice that goes beyond illumination. It signifies a perfect choice to enhance your outdoor ambiance with both style and efficiency. Whether gracing the main entrance gate, terrace lighting, compound gate post, boundary pillars, or outside landscape areas, this light's contemporary design adds a touch of modern elegance to your surroundings.
Delivery Time Frame

Once dispatched, you can expect to receive your shipment within the following timeframes:


Tamil Nadu, Kerala, Andhra Pradesh, and Karnataka: Delivery is typically completed within 3-5 business days*.

Rest of India: Delivery to other regions within India generally takes 7-9 business days*.


Please note that delivery times are approximate and may vary based on factors such as location, weather conditions, and carrier availability.
Choose options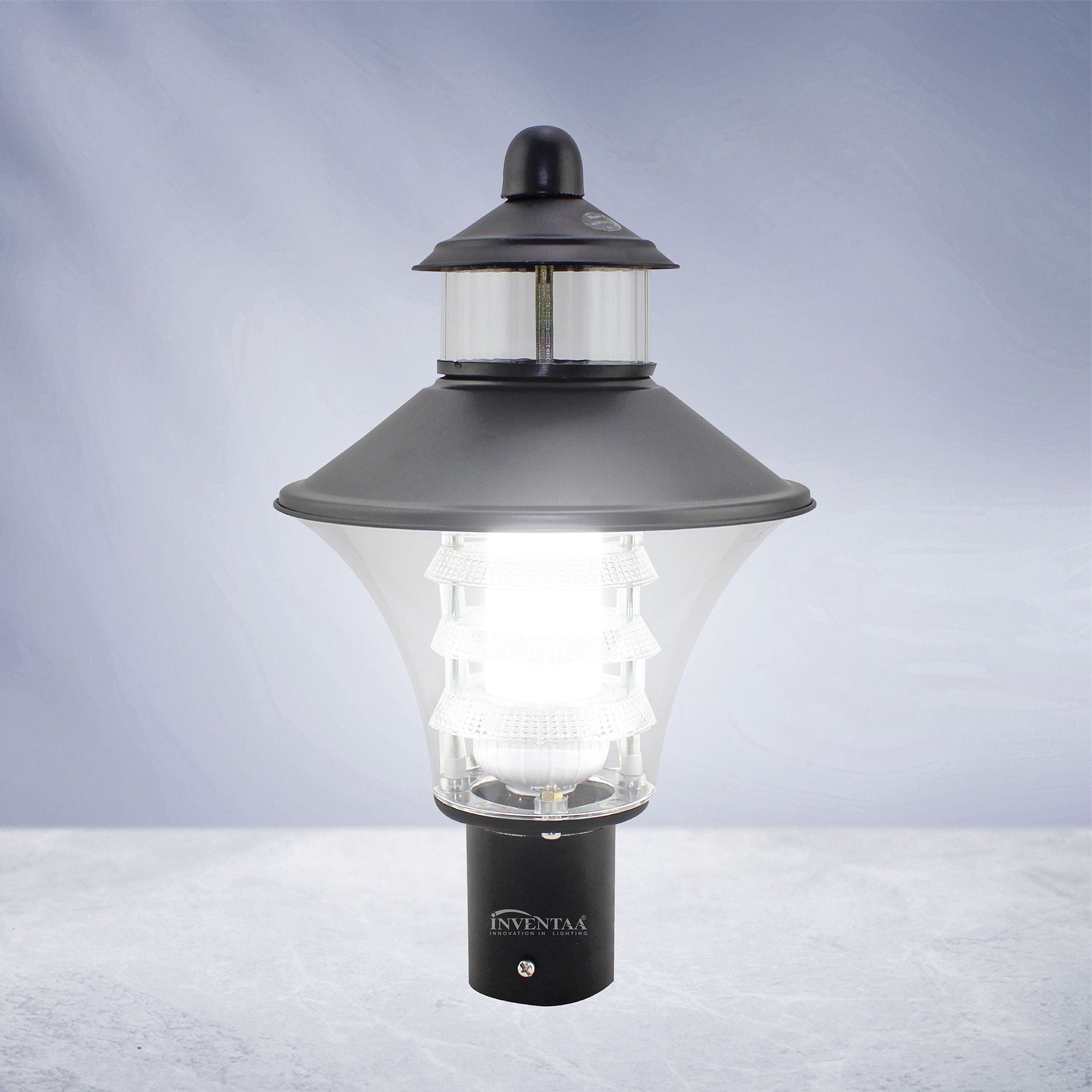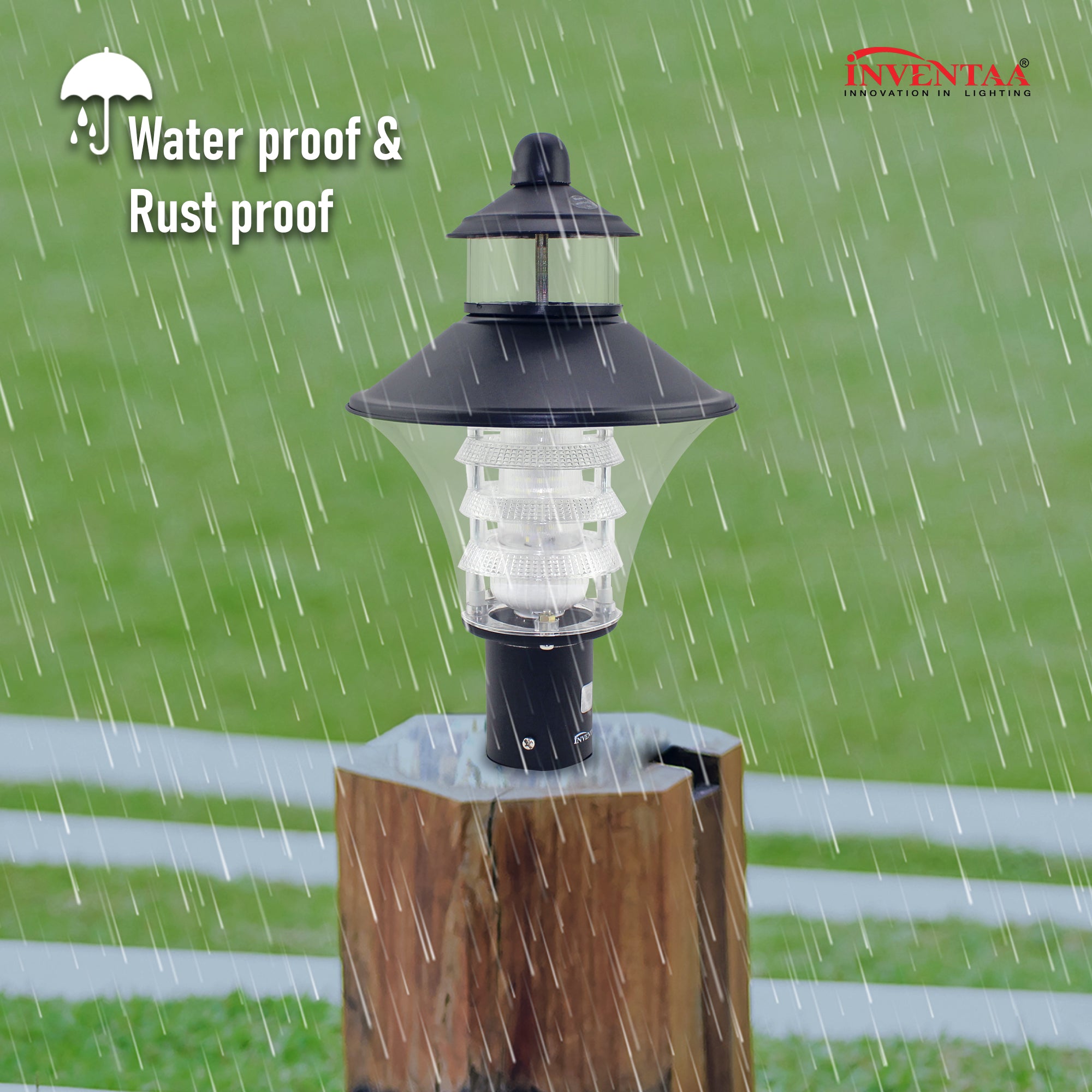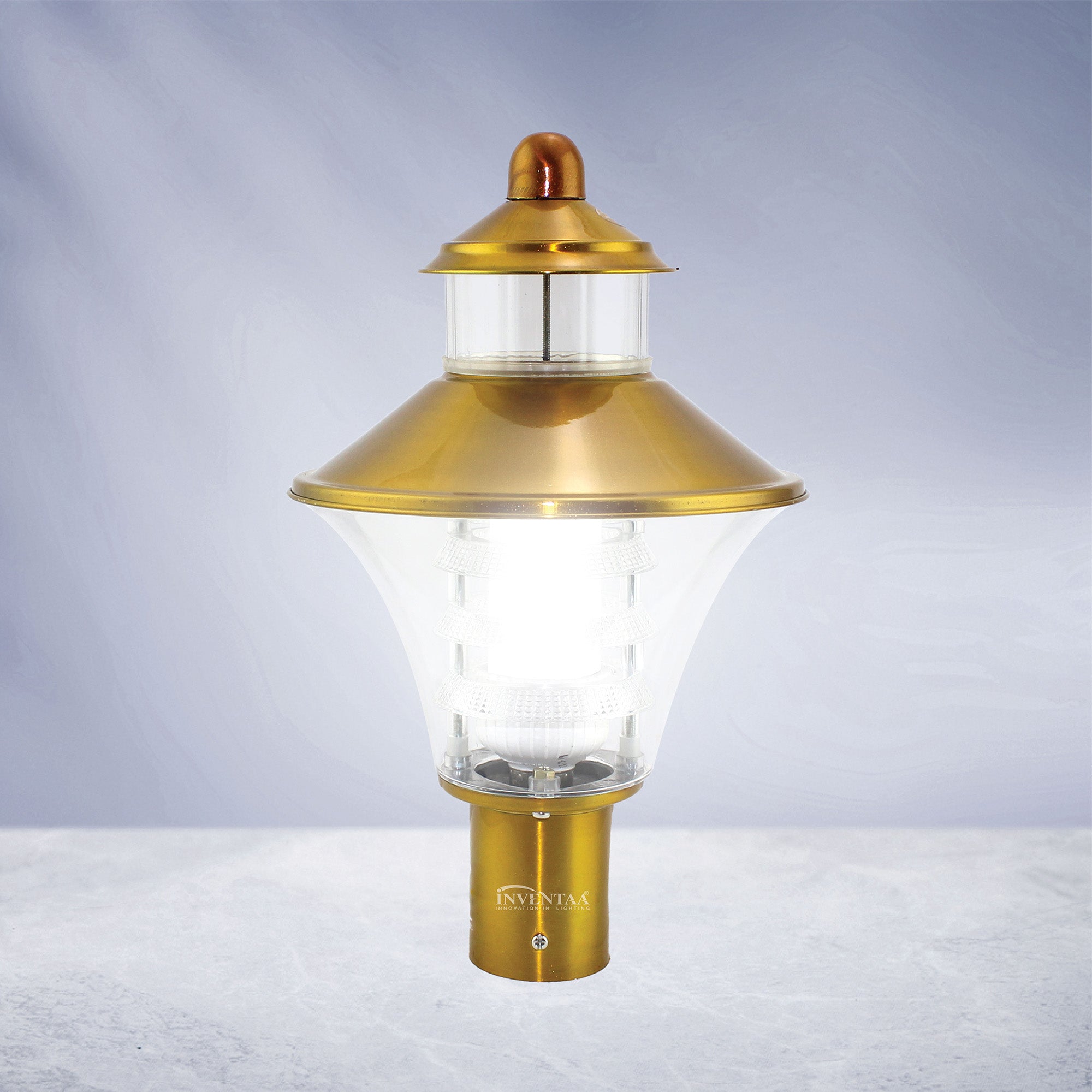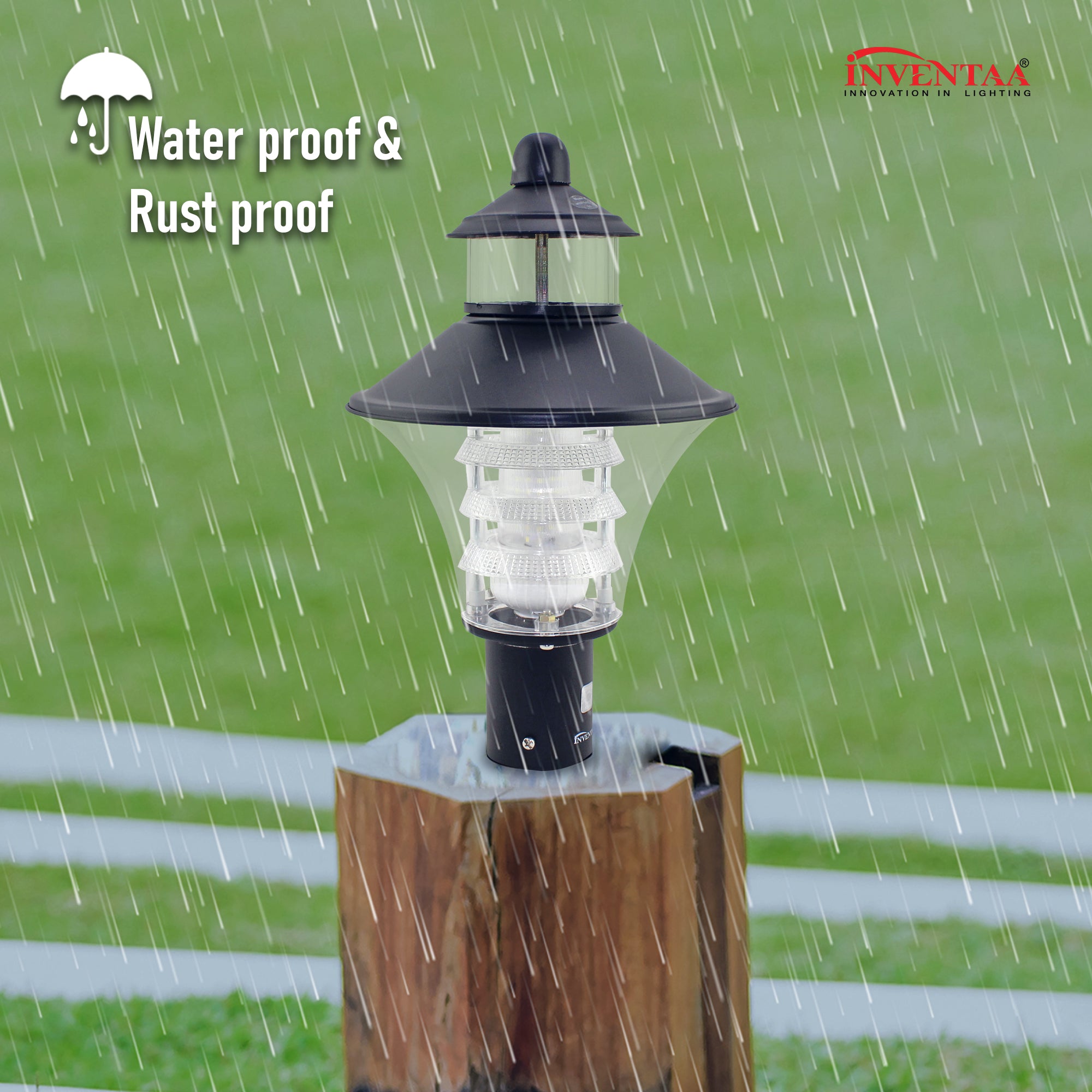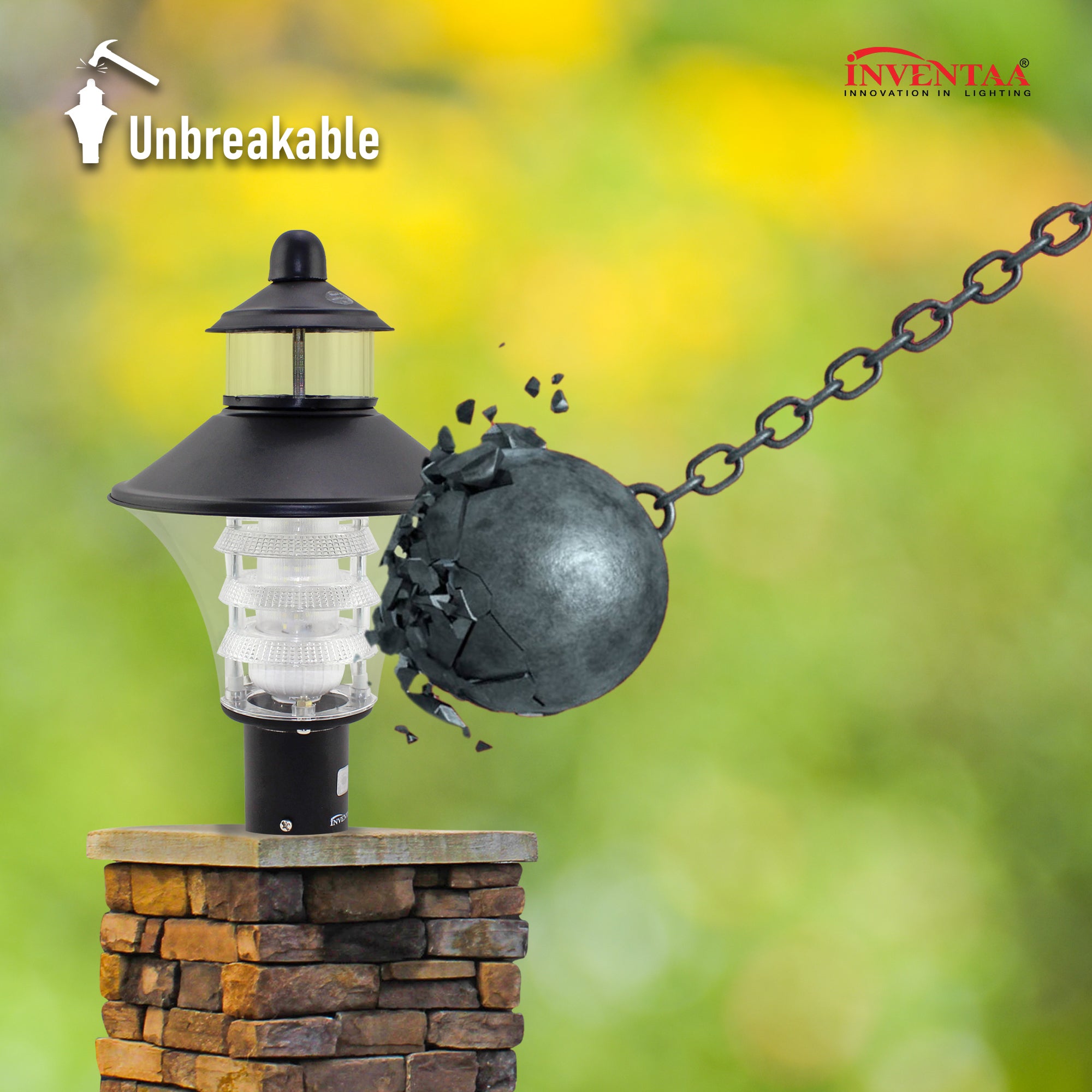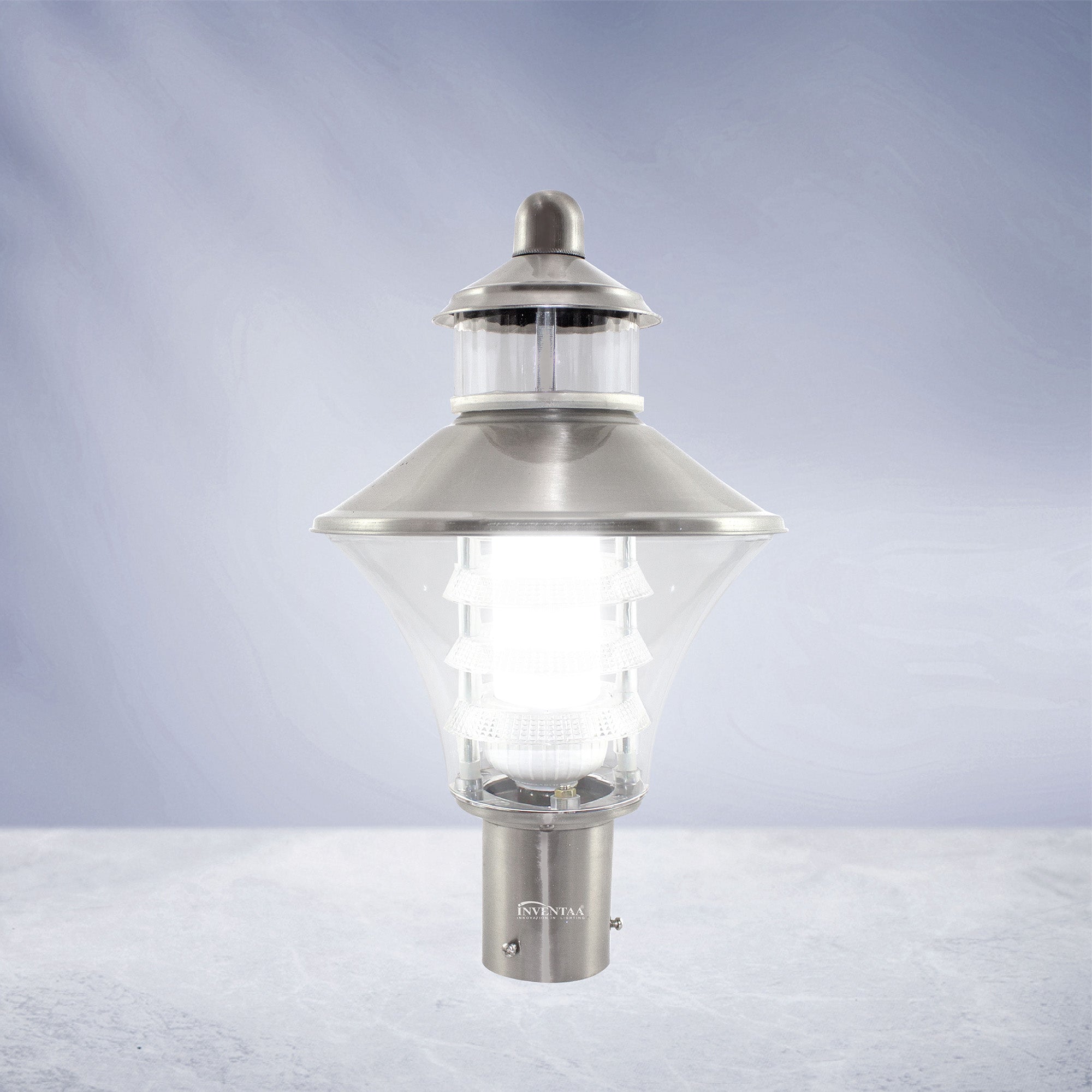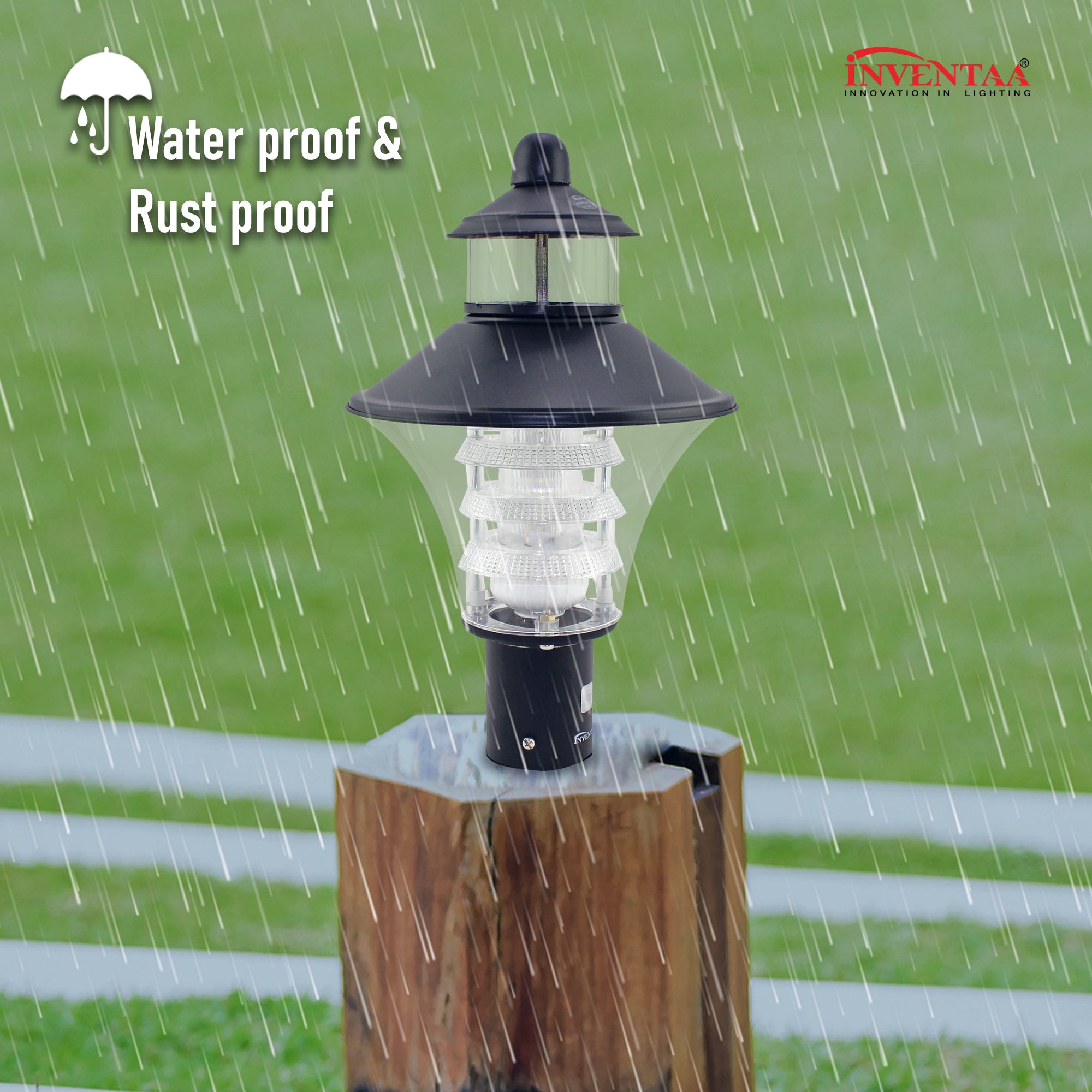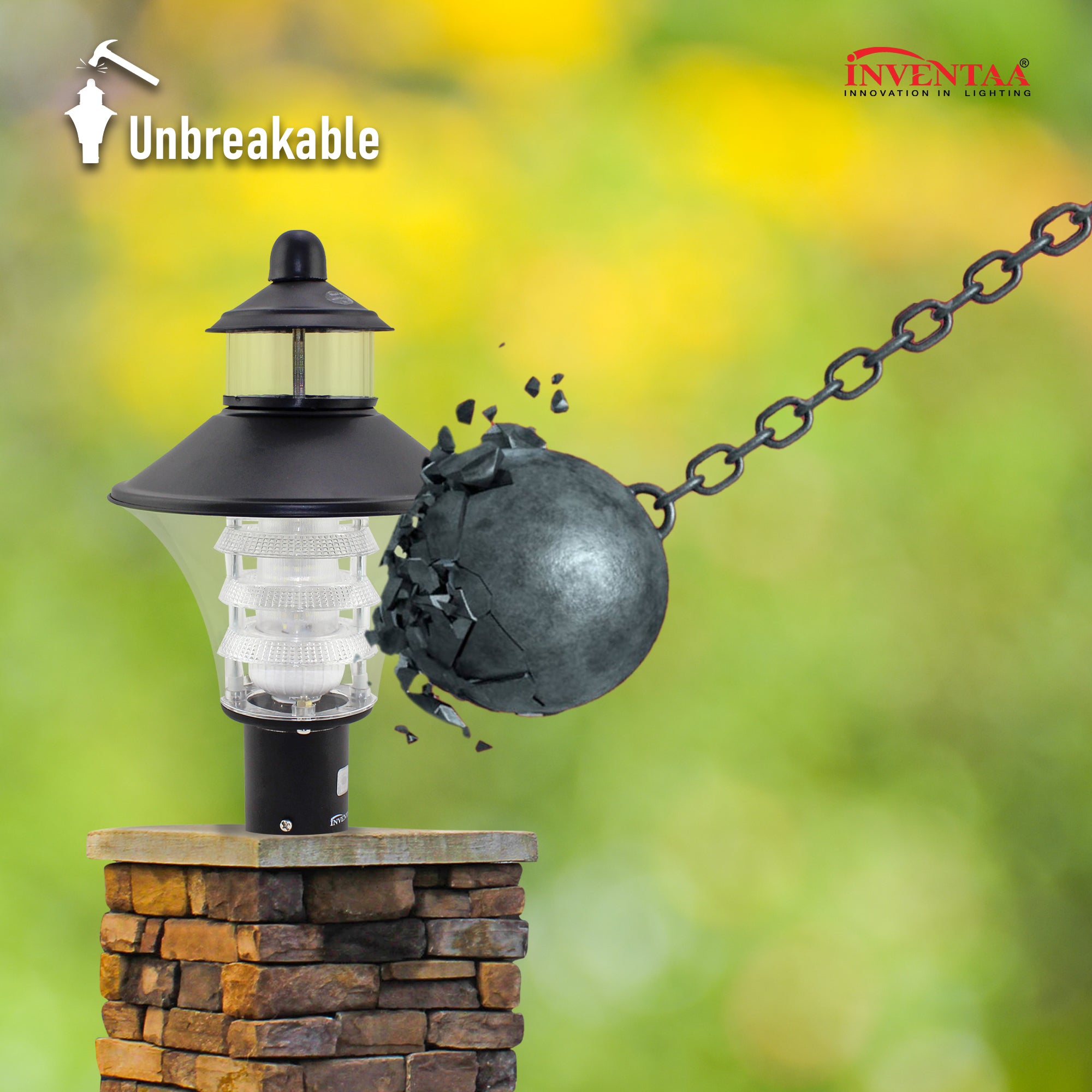 Sale price

₹1,061
Regular price

₹1,414
(/)
(Inclusive of all taxes)
View details
Technical Data Sheet
Want to know more about our lights? you're just a click away from accessing all the essential technical information. Download the technical data sheet below to get comprehensive insights into the product specifications, features, and more.
Download
Need help?
Frequently Asked Questions
The best lighting for outdoor spaces depends on your specific needs and the atmosphere you want to create. Generally, LED lighting is a popular choice for outdoor areas due to its energy efficiency and durability. Solar-powered lights are eco-friendly and cost-effective, making them an excellent option for gardens and pathways. For enhanced security, motion-activated lights are a smart choice. If you desire a cozy and inviting ambiance, consider string lights, lanterns, or bollard lights. Ultimately, the best outdoor lighting solution varies based on your preferences, budget, and the intended use of the space.
LED lights for outdoor use are lighting fixtures specifically designed to withstand the elements and provide illumination in various outdoor settings. They are energy-efficient, long-lasting, and versatile, making them ideal for gardens, patios, pathways, and other outdoor areas. LED outdoor lights come in a wide range of styles, including floodlights for bright illumination, garden lights for landscaping, and bollard lights for pathways. Their durability and low energy consumption make them a popular choice for enhancing both the aesthetics and functionality of outdoor spaces.
Choosing outdoor LED lights is easy when you keep a few things in mind. First, think about why you need them. Is it for making your space cozy or for better visibility? Look for lights that can handle the outdoors, like rain-resistant ones with a good rating. To save energy, go for LEDs that give lots of light for less power. Find lights that match your outdoor style, whether it's modern, classic, or something else. And if you want convenience, check out our smart LED lights that you can control easily. These tips will help you find the perfect outdoor LED lights for your outdoor lighting.
No, outdoor LED lights are quite energy-efficient. They use much less electricity compared to traditional incandescent or halogen lights. LEDs are designed to give you bright outdoor lighting while keeping your electricity bills lower. So, you can enjoy a well-lit outdoor space without worrying about high energy consumption.
Sale price

₹1,358
Regular price

₹1,810
Sale price

₹1,155
Regular price

₹1,540
Sale price

₹855
Regular price

₹1,139
Sale price

From ₹225
Regular price

₹300
Sale price

From ₹1,462
Regular price

₹1,949
Sale price

₹915
Regular price

₹1,220